News| Daliang Shunde business leaders came to visit our company
By : Han's Yueming Laser Group 2018-06-28 Share: Back to list
Daliang Shunde business leaders came to visit, investigate and exchange with us in our Dongguan headquarters. Deputy General Manager of Han's Yueming Laser Group Zhuofei warmly received the guests and had in-depth conversation.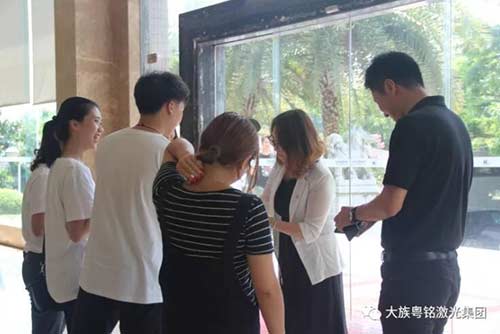 Firstly, Deputy General Manager Zhuo and business leaders visited exhibit hall. Business leaders understood the technology highlight and application field from the detailed introduction of Deputy General Manager Zhuo. They also showed expressed keen interest in laser equipment of Han's Yueming Laser Group.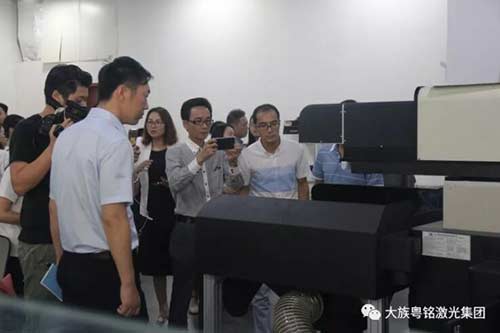 Then, business leaders came to the meeting room guided by Deputy General Manager Zhuo. Deputy General Manager Zhuo gave a brief introduction about development experience, strategy, R&D highlights, high-end laser equipment and leadership care of Han's Yueming Laser Group.
As a national enterprise representative of automatic processing, Han's Yueming Laser Group specialized in laser equipment 18years, keeping up the marketing pace and application range from basic necessities of life to large-scale commercial manufacture etc.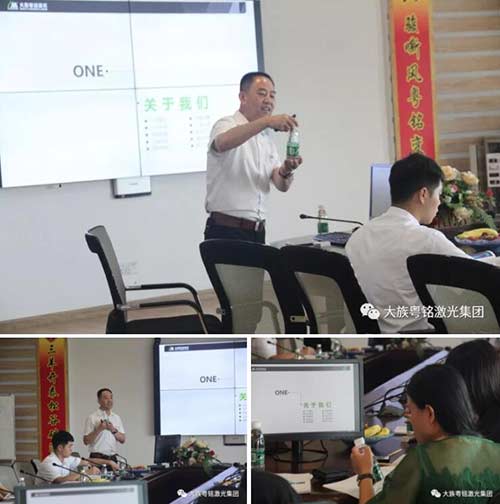 At last, Deputy General Manager Zhuo invited business leaders to raise question during the interactive sessions, the subject of conversation around on operation mode and skills of foreign trade sale. The atmosphere was very lively.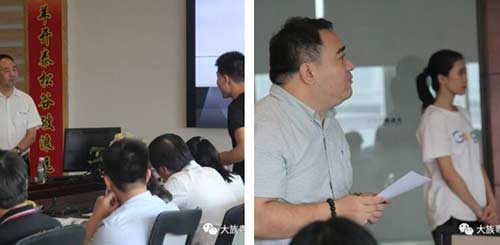 Through this investigate and exchange, enterprise association had deeper understanding of Han's Yueming Laser Group and had their own ideas on laser technology and equipment. We believe that we will improve and make progress together in future cooperation.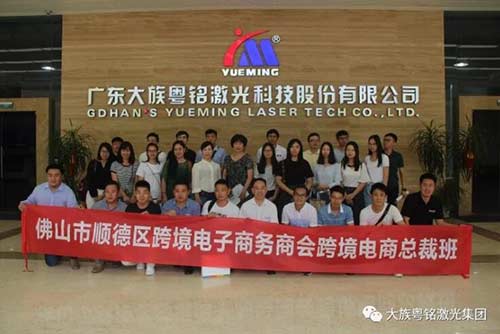 PREVIOUS: High quality sofa laser cutter recommend
NEXT: Garment Template cutting machine, say goodbye to roughness
700W Fiber Laser Cutting Machine's Performance and Parameter...
As a well-known 700w fiber laser cutting machine manufacturer, Han's Yueming Laser produces laser cu...
Meet New High level Fiber Cutting machine...
High level fiber cutting machine is the same as other laser equipment which has already recognized a...
How Much Does a 200W Laser Cutting Machine Cost?...
Laser cutting machines for the cutting of non-metal materials are generally equipped with C02 laser...
VIDEO CENTER