LED sign laser cutting machine---The secret of a famous shop
By : Han's Yueming Laser Group 2018-12-28 Share: Back to list
The acrylic sign which made by LED sign laser cutting machine could be shared into Wechat moments. The signboard is very important to a famous shop. Using laser to cut the acrylic LED sign could attract customers.

Simple and impressive sign is the first step for a famous shop. The precision of LED sign laser cutting machine cutting acrylic could reach an accuracy of mm scale. Processed acrylic incision is smooth and without burr, matched with different colors could improve suck eyeball effect and customer volume.

The neon light is standard configuration of a famous shop. After drawing on the computer, LED sign laser cutting machine would cut pattern and characters according to the drawing. Colorful neon light hang on the acrylic seems to remind you to take a picture.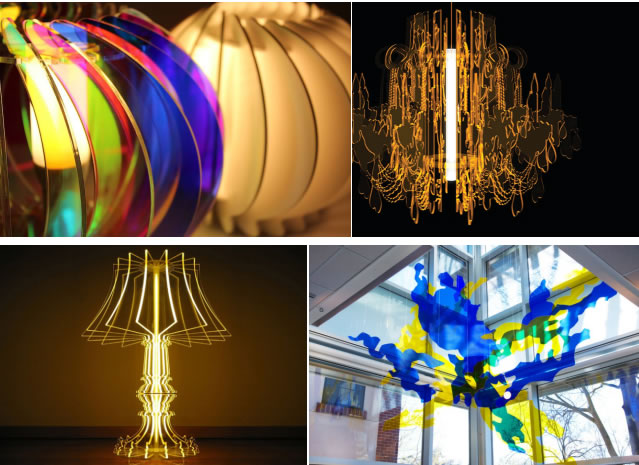 A famous shop also needs acrylic decoration which has retro, art and human elements. Laser cutting technical belong to non-contact processing method. It could not only make full use of the whole acrylic plate, but also Non-shape-transformation and no damage to the material.

The core of a famous shop is appearance. A famous shop has to be unique, because in a sea of sameness, they need to find ways to make people pay attention. As you have imagination and creation, laser cutting machine could maximize acrylic functions.
Non-metal plate laser cutting machine CMA1325C-B-A

The Technical Process for Laser processing Leather Belt...
As a indispensable element for fashion , leather belt play a vital role although people always turn...
Paper, Clothes, and Laser Cutting Machine...
Fashion designers, who have got tired of playing with conventional clothing materials, turn their ey...
700W Fiber Laser Cutting Machine's Performance and Parameter...
As a well-known 700w fiber laser cutting machine manufacturer, Han's Yueming Laser produces laser cu...
Laser Applique Cutting Machine: Show Me Your Style...
As the time gone by, are you wondering how to add to it another bright spot and "wow" your friends i...
VIDEO CENTER