Paper, Clothes, and Laser Cutting Machine
By : Han's Yueming Laser Group 2017-05-03 Share: Back to list
Fashion designers, who have got tired of playing with conventional clothing materials, turn their eyes toward paper, and, with the help of paper laser cutting machine, they have conjured up a great variety of paper clothes. They seem to have the magical power to turn insipid paper into fantastic costumes just as they do with other fabric materials. Looking at these amazing works, one cannot help but be amazed.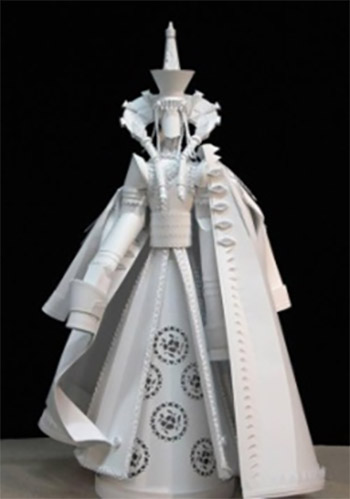 Asya Kozina, a genius Russian artist, has achieved new heights in this field by creating some of the most complicated works on paper the world ever saw---costumes, headwear, masks, etc. as the following pictures show.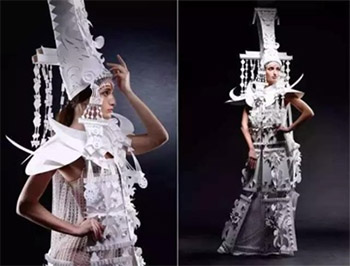 Stratis Tavlaridis, a Greek artist, sought to blaze new trails and his works just show the infinite potential of this form of art.
Then, what does a paper laser cutting machine has to do with paper sculptures?
The truth is that one important application of laser cutting is to make paper sculptures. Compared to punching, laser cutting boasts particular merits. First, it has no direct contact with direct contact with the paper and does not cause distortion to it unlike the punching method. Second, laser cutting causes less damage to the paper than the punching method, thus markedly reducing defect rate. Moreover, laser cutting boasts greater efficiency and neat cuts can be applied to any pattern. Therefore, paper sculptures made with laser cutting technology has better claim for the praise of being works of art.
Han's Yueming Laser Group, CO. Ltd., a professional laser equipment manufacturer, has introduced a series of paper laser cutting machines perfect for making paper sculptures.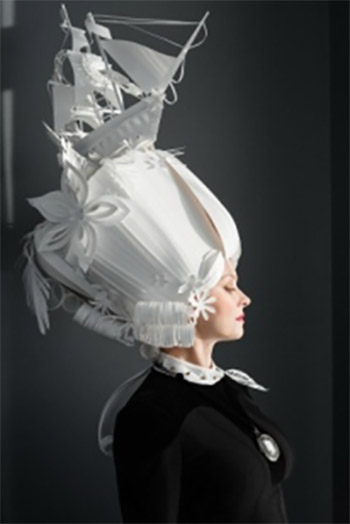 CMA1309-B-A Universal Laser Cutting machine
Features
1. Equipped with motion controller and SmartCarve, a computer software, both developed by the R&D department at Han's Yueming Laser;
2. Interpolation algorithm assures high working efficiency and stable performance;
3. When a power outage happens, the laser head resumes cutting/engraving from where it stopped;
4. Time estimation, progress report and real-time coordinates and trajectory of the working laser head;
5. Data transmission via Ethernet (10/100M) and USB2.0.
Applied materials include paper, leather, woods, fabric materials, Epoxy, plexiglass, acrylic, wools, plastics, bamboo and other non-metal materials.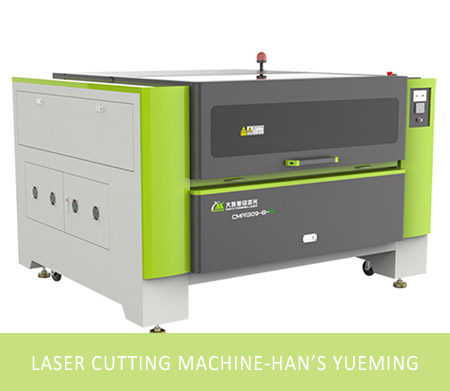 MC180-D-A Tri-axis Laser Marking Machine
Features
1. Aluminum framework and compact configuration;
2. Imported CO2 RF laser generator, fine optical spot;
3. Branded External Optical Transmission System (EOTS);
4. Fully-closed framework, under the guidance of fluid mechanics;
5. Professional control system, high-speed data processing.
This model paper laser cutting machine applied materials include leather, rubber, wooden sheets, bamboo, plexiglass, porcelain, plastics, marble, jade, crystal, fabrics and other non-metal materials.
We are a professional paper laser cutting machine manufacture. Welcome to contact us.
PREVIOUS: How Much Does a 500W Laser Cutting Machine Cost?